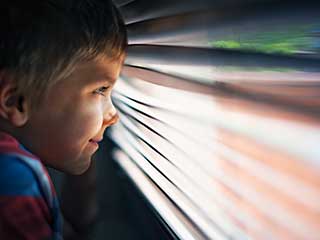 Get a new set of Venetian-style window coverings for your San Ramon home or business, and you'll see how big a difference window treatments can make in giving the space a whole new look! The perfect type of blinds for any room can do a lot to improve the feel and aesthetic. They also provide benefits like lowered energy loss and protecting your furniture from sun bleaching. Venetian blinds make for a simple and complementary addition to any room. Find out more about the various materials and styles you can get them custom made in:
San Ramon's Finest Selection of Metal and Wood Venetian Blinds
No matter what you're looking for, our team will be able to suit the right type of blinds to your needs in no time! It all depends on what's most important to you. Are you most concerned with not spending over your budget? Metal Venetian blinds would be best in that case, as they're quite affordable. Aluminum is less expensive as well, and also last for a long time. Would you rather have something to impress? Wood Venetian window treatments will do just that! Faux wood is also available, if you enjoy the appearance, but not the maintenance.
Electric Venetian Blinds With Remotes
Protect your home's furniture with ease, and keep the energy spending down, with motorized Venetian blinds! Rather than need to manually open or close your blinds, motorization allows you to use sensors, remote controls, or even your smartphone to control your treatments. This is useful for high windows and out of reach ones. Those windows can let in too much direct sunlight, which heats your home and destroys furniture, but not any longer with motorized Venetian blinds! You can get them installed with Wi-Fi connectivity to allow you to control them with Alexa or the Google Home virtual assistant.
Blackout Venetian Blinds for Seclusion and Privacy
If you'd like certainty when it comes to both keeping out prying eyes, and unwanted outside light, blackout Venetian window treatments are what you've been searching for! This style of blinds can help transform your living room into a perfectly dark movie theater, or make your bedroom that much easier to get some rest in. You don't have to sacrifice style either, because blackout Venetian blinds offer you various types of materials to choose from. That way you get efficiency and good looks all in one!
San Ramon Venetian Blinds – Best Nearby Source
With our free consultations, our professionals will be able to assist you in finding the right set of Venetian blinds for your San Ramon residence or office space. Or, any other style of window coverings you want! We'll work with you to discover the perfect look for your home or workplace. Then, we'll custom make each set of blinds or window shades according to the measurements of your windows. We also make Venetian blinds for skylights, blackout or motorized, and offer an excellent range of choices for glass doors and window walls. This assures our custom blinds each fit beautifully, and remain effective as well. Contact us to get started by booking a free consultation appointment at your home, office or other nearby address.