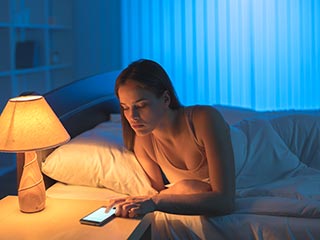 Lutron motorized shades serve both for decorative and functional purposes. Thanks to the incredible utility that automatic window coverings provide, it's really easy to improve your home or business using them. Advanced technology combined with an amazing range of styles and designs allows you to design the perfect system for your business or residential property. This freedom of choice is what makes Lutron shades so popular, and wireless motorized window coverings are one of the most popular motorized shading solutions around the San Ramon area.
Lutron Shades - Worth The Price?
Old-fashioned manual window coverings are outdated and leave a lot to be desired. Yes, they can cost a little less than motorized window coverings, but they might cost you more in the long run. That's because automatic window coverings cut down on energy costs by improving efficiency. Using your motorized Lutron shades to keep unwanted sunlight out reduces climate control costs. Allowing sun in during the day provides a free source of heating, so your home or business remains at a comfortable temperature with no expensive heating bills. Wireless smart motorized shades are the ideal upgrade for any property and are well worth the investment.
Lutron Blackout Shades For Bedrooms
If you want a good night's sleep, you can't afford to let the sun in. This is why blackout Lutron shades are such a popular choice for bedrooms. They mean you won't have to deal with bright sunlight coming through in the mornings, and they also provide privacy. Instead of an alarm, you can even connect your smart Lutron shades into your home's smart system and have it open the shades when it's time to get up!
Sheer Motorized Lutron Shades
Create a warm glow in your property with sheer Lutron shades. These spread light around rather than blocking it. This cuts out UV radiation, which is helpful, and also stops sunlight from glaring and causing headaches. Lutron shades, with sheer material, are a popular addition to rooms that benefit from a cozy ambiance, such as living rooms and kitchens. With dimmer switches and remote controls, it couldn't be easier or more convenient to control these coverings whenever you want to.
Lutron Shades In San Ramon
We give customers a wealth of choices to pick from and customize however they like. Our free consultations help you find the best combination of design and utility for your new custom-made Lutron shades. Interested in learning more? Arrange an appointment for a free estimate today! Consult with the best San Ramon Lutron shades experts near your area for all the details. We offer our in-person consultations to all local areas. So call or use our online system to schedule your free appointment.
Custom Motorized Window Coverings
The options for customizing your Lutron shades system are nearly limitless. This choice is great because it means you can always find the perfect solution for your requirements, but it can be hard to know what to pick. Our local San Ramon Lutron shades experts offer free consultations to help you narrow down your options. Speak with our team today to set up an appointment for your free in-person consultation, with quotes on all work!